Capturing Great Moments
Exploring Light and Life Through the Lens
Capturing Geat Moments is a visual, motivational and inspirational presentation that introduces you to people, places, animals and abstracts – especially in and around Vancouver and the Fraser Valley.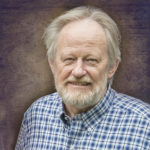 Using the camera as a metaphor, Capturing Great Moments also explores similarities to our life and relationships, especially our use of four choice points:
Focus – how focus changes everything;
Framing – how framing changes our perspective;
Exposure – how correct exposure changes our impact and influence; and
Colour – how understanding colour and our emotional agility are related.
Join me on a tour of some of my favourite photographs and hear stories about persistence, practice and finding meaning relevant to work and life.
Ideal for home groups, photography and art groups, clubs and corporate audiences.
Invite Dene to speak to your group.